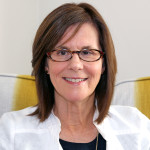 Marcia Mumme is a clinical psychologist with fifteen years experience as a private practitioner. She previously held the position of Clinical Psychologist Specialist with the Department of Health and has worked in various community mental health clinics and general hospital settings.
She has a BA (Honours) and a Master of Psychology (Clinical) from the University of Western Australia. She is registered with the Psychology Board of Australia and is a member of the Australian Psychological Society Clinical College and the Australian Clinical Psychology Association.
Marcia's practice involves providing psychotherapy for adults and adolescents experiencing personal and interpersonal difficulties. She has extensive experience in treating mood, anxiety and eating disorders, treatment of trauma and relationship problems, therapy for psychological difficulties secondary to medical conditions, and counselling for life transition and adjustment issues.
Marcia has training in a range of psychotherapeutic approaches. Her practice is based on a philosophy of tailoring therapy to suit a person's needs, personality and circumstances, together with an emphasis on creating a supportive atmosphere in which the person can explore his or her difficulties.
The type of therapy provided can range from brief, focussed treatment for acute difficulties, to more long term therapy for entrenched personality, relationship or coping issues.
Marcia also provides clinical supervision and training in psychotherapy to other mental health professionals. She is an approved supervisor with the Psychology Board of Australia and an approved psychotherapy supervisor with the Royal Australian and New Zealand College of Psychiatrists (WA).