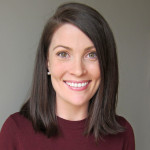 Dr Stephanie O'Toole is a clinical psychologist, with a BA (Honours), Master of Psychology (Clinical) and Doctor of Philosophy from the University of Western Australia. Stephanie is registered with the Psychology Board of Australia and is a member of the Australian Psychological Society. She is registered both as a Medicare and Private Health Care service provider.
Stephanie has training in a range of psychotherapies, with a strong foundation in cognitive behavioural therapy and subsequent professional development focused on schema therapy, mentalization-based treatment and dialectical behaviour therapy.
Stephanie has peer-reviewed publications in the area of cognitive neuropsychology, stemming from her PhD, and additional research in the addictions field. She has also co-authored several clinical publications related to treating co-occurring substance abuse and trauma issues. Most recently, Stephanie has worked with people presenting with a broad range of mental health disorders in a private psychiatric hospital. In this setting, Stephanie developed a treatment program for people experiencing chronic emotional dysregulation.
Stephanie is committed to providing evidence based treatment, tailored to each person's unique needs, with an underlying recognition of the vital importance of developing a collaborative therapeutic alliance. She has a particular interest in working with adolescents and adults presenting with emotion regulation problems, and associated relationship and self-esteem issues.
Stephanie is based at St Quentins on a part-time basis.