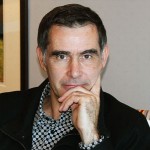 Neel le Roux is endorsed by the Australian Health Practitioner Regulation Agency as a clinical psychologist. He holds a BA, BA(Hons) and MA(Clin Psych) and is a member of the Australian Psychological Society and the A.P.S. College of Clinical Psychologists. He is registered both as a Medicare and Private Health Care service provider.
Prior to entering private practice, Neel was a director of the South African Police Service's Institute for Behavioural Sciences. This position entailed the management of a team of psychologists responsible for a diverse range of therapeutic, organizational and operational interventions. This context provided an opportunity to apply his clinical skills in the field of investigative psychology (crime scene analysis and criminal profiling). He was also the head of the Kwazulu Natal Hostage Negotiation Unit.
Neel is currently in full time private practice and consults with clients presenting with a wide range of concerns including mood disorders, anxiety disorders, adjustment disorders and trauma-related conditions. Neel enjoys the diversity provided by this setting and he is comfortable with both short-term acute interventions and long-term psychotherapy required in the treatment of complex cases. He consults with adults and adolescents and has established competence in relationship counselling.
Neel favours an integrated therapeutic approach, drawing on the psychodynamic, interpersonal and cognitive behavioural therapy traditions. In harmony with his initial training in existential phenomenological psychology, Neel endevours to provide a therapeutic relationship characterized by respect and regard for the individual.