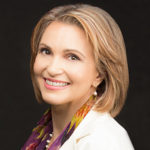 Sally Jayne Gatt is a clinical psychologist with postgraduate training in family and relationships therapy and a background in nursing. She enjoys working with adults and young people who are struggling to cope in life due to mental illness, health problems, past or present family trauma, career stress or relationship difficulties.
Sally holds a master's degree in Clinical Psychology, is registered with AHPRA and a member of the Australian Clinical Psychology Association (ACPA), Institute of Clinical Psychologists (ICP), EMDR Association of Australia and the Australian Association of Family Therapy (AAFT).
Sally is experienced in working with adolescents and adults, couples and families with teenagers and/or adult children, who are struggling to cope in life due to anxiety, depression, past or present family trauma, relationship breakdown or career stress. She is a trauma informed and psychodynamically orientated therapist who provides bespoke evidence-based therapy that is either brief focused treatment for acute difficulties or long-term psychotherapy for complex issues.
Sally's health background and relationship training has resulted in a special interest in how the mind and body interact and how relationships effect wellbeing. She supports a holistic approach to psychological care, including understanding how we respond to our environment, how we perceive our self and others, how we manage our health and our how past patterns influence present life. She is an empathetic, active and practical therapist, who aims to help her clients gain insight into their present condition, achieve solutions to their problems and support their journey towards living a full and satisfying life.